About ALS Crowd
The ALS CROWD is a division of The CrowdCare Foundation, a patient-driven, 501(c)3 non-profit organization that empowers patients with rare diseases at each step of their disease journey – from diagnosis, through education, care and on to a cure.
The ALS Crowd offers three areas of support:
Simplified Patient Education
We aggregate and share the latest research in patient-friendly language on each disease website and provide social media groups where patients can exchange information. We also host live patient meetings and seminars, especially for relapsed and high-risk patients.
---
Use Data to Solve Patient and Research Problems
For rare diseases like multiple ALS, the secret to a cure may be found in patient lab values and disease genetics. Our data solutions will offer immediate help for patients searching for treatment answers. Collecting and aggregating all available patient data into formats that researchers can use is also an extremely important and efficient way to accelerate research.
About our Founder
Seth Christensen is an ALS diagnosee (2010), Co-Founder and Executive Director, ALS Crowd Division of the CrowdCare Foundation. Seth hosts ALS Crowd Radio, a live internet radio show interviewing the top ALS researchers to help educate patients on the latest in research and support new ALS clinical trials.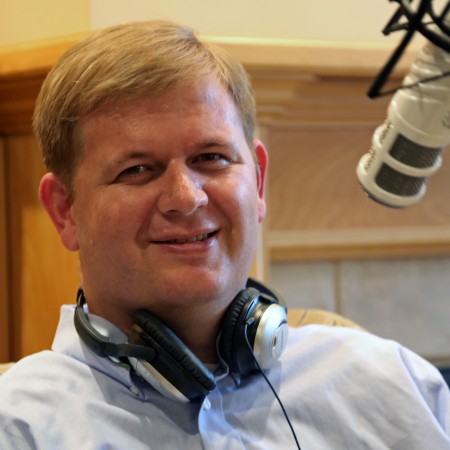 Prior to joining CrowdCare in 2014, Seth was a Director with Microsoft's Corporate Venture Integration Group (VIC), where he led over 40 corporate acquisition or divestiture engagements, as well as founding/developing VIC's divestiture practice. Prior to joining Microsoft in 2008, Seth was a Senior Integration Manager with Intel Capital's M&A Integration group for nearly five years, and a Senior Buyer with Intel's Procurement Group for two years.
While with ICAP, Seth led or co-led fourteen deals ranging from $2M-$6B and authored or co-authored Intel's due diligence, integration planning, communications, closure, value capture/creation, and measurement processes for domestic and international transactions. He executed deals in the U.S., Canada, Europe, the Middle East, and Asia. Seth holds a BA from Brigham Young University, and an MBA from the F. W. Olin School of Management at Babson College.
Donations and Contact Information
ALS Crowd is a division of CrowdCare Foundation, and is a registered 501(c)3 non-profit, tax ID 45-5354811. For donations, please donate online to the ALS Big Data Initiative project here or mail checks to:
CrowdCare Foundation
PO Box 1286
Draper, UT 84020
Please send questions or comments to info@crowdcare.org.